Our local experts
We have an experienced team, many of who are experts in their field.
Get in touch if you'd like to find out more.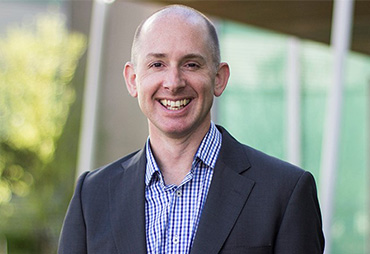 Barney Jones
GENERAL MANAGER CHEMICALS JOINT VENTURES
Background
With nearly two decades of commercial experience in general management, industrial operations, mergers, acquisitions and strategy consulting, Barney was appointed to his current role as General Manager Chemicals Joint Ventures in May 2018, after holding the position of Fertiliser Storage and Despatch Manager at CSBP since July 2017. Prior to this, Barney was the Business Manager for Ammonium Nitrate from 2012 to 2017.
Barney began his career at Wesfarmers Limited in 2005 as Manager for Business Projects. He subsequently worked as Commercial Manager, Ammonium Nitrate from 2010. Previously, Barney was a Strategy Consultant at Bain & Company working in Australia, the United Kingdom and the United States of America.
Barney holds a MA and DPhil in Biochemistry from the University of Oxford and a Graduate Diploma of Applied Finance, FINSIA/Kaplan Professional.
Jodie McDonnell
COMMERCIAL MANAGER
Background
A business manager with over 20 years in financial, commercial and management roles, Jodie was appointed to her current role as Commercial Manager – Sodium Cyanide in January 2020, having previously held the role of Commercial Manager – Natural Gas and Electricity at Kleenheat.
Jodie began her career with Wesfarmers as a financial accountant and has subsequently managed the commercial responsibilities of Kleenheat's electricity retail business and CSBP's ammonia business. Prior to this, Jodie worked at Ernst and Young in Perth and qualified as a Chartered Accountant with ICAA.
Jodie holds a Bachelor of Accounting and Corporate Administration from Curtin University, Graduate Diploma of Applied Finance from FINSIA and Diploma of Leadership and Management from AIMWA.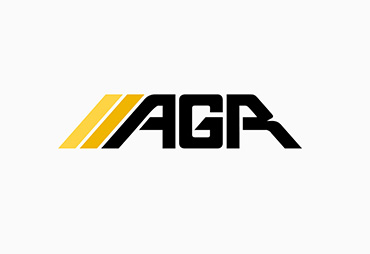 Nick Whish
COMMERCIAL ANALYST
Background
Nick joined AGR in 2019 as a Commercial Analyst bringing extensive experience in commercial analytics and investment decision making to the role that supports the overall AGR business.
Nick holds a Masters of Applied Finance from Macquarie University, a Bachelor of Commerce from The University of Queensland and a Spanish fluency diploma from Schiller University Barcelona.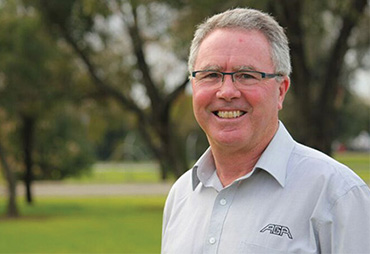 Peter Cooper
EXPORT MANAGER
Background
Peter has been AGR's Export Manager since 2007.
Having joined CSBP in July 1997, Peter has been involved with both domestic and export sodium cyanide sales. His career in the chemical industry began in South Africa where he worked for Hoechst for 13 years. During his time with the company he completed a course in industrial chemistry and manufacturing processes and became product manager in the industrial chemicals business unit.
After moving to Australia in 1996, Peter joined Carborundum as State Manager. A year later he joined CSBP as Account Manager, where he was involved with industrial chemicals and sodium cyanide.
Peter's studies, which has also included obtaining a Diploma in Marketing Management and a Diploma as a Field Sapper, has sparked a keen interest in understanding customers' needs and the application of sodium cyanide in their processes. Peter brings this passion to his work with AGR.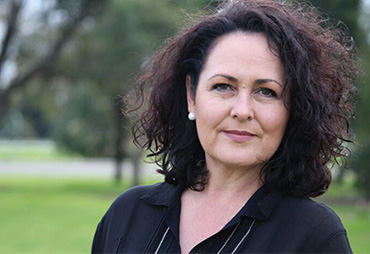 Sandra Grljusich
ACCOUNT MANAGER
Background
Sandra brings more than 20 years' experience in providing support solutions to customers in the mining industry to her role at AGR, which she took up in 2015.
An account management professional, Sandra has also held operational and senior management roles across Australia within the manufacturing and services industries.
Sandra is responsible for managing AGR's relationships with clients both in Australia and overseas, and is committed to providing the high level of service excellence that customers expect.
Sandra holds a Certificate IV in Business Administration.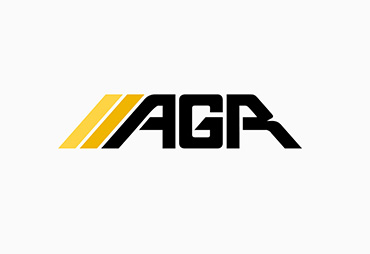 Cheryl-Anne Boyer
ACCOUNT MANAGER
Background
Cheryl-Anne joined AGR in 2017 after being employed for five years in WesCEF's Environmental division.
As an Account Manager, Cheryl-Anne is responsible for managing AGR's relationships with Australia's domestic gold mining customers. Cheryl-Anne is committed to providing a high level of customer service whilst working closely with AGR's customers to ensure their continued success.
Cheryl-Anne's has a Bachelor of Science (Environmental Science), Bachelor of Science (Sustainable Development), Diploma in Anthropology and a Graduate Certificate in Corporate Finance.
Lee Barker
GLOBAL SUPPLY CHAIN MANAGER
Background
Lee has held the position of Key Account Manager for AGR since July 2014.
Commencing with CSBP in 2008 as the Manufacturing Manager CSBP Sodium Cyanide, Lee held this position until January 2012 when he was appointed Operational Health and Safety Manager Wesfarmers Chemicals, Energy & Fertilisers (WesCEF). Lee was in this role for two and-a-half years before joining AGR.
Lee's previous experience includes several operational management positions throughout his 16 years with Alcoa of Australia. His depth of industry knowledge is an asset to the AGR team.
Lee holds a Graduate Diploma in Business, and has also obtained his Masters of Business Administration in 2006 from Curtin Business School.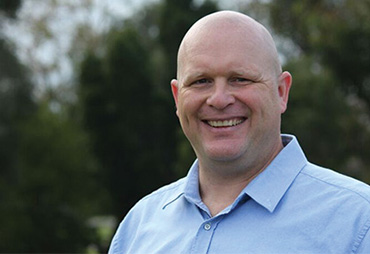 Darren Gould
PRODUCT SUPPORT & LOGISTICS SPECIALIST
Background
Darren has been the Domestic Technical Manager for AGR since April 2015. He is responsible for overseeing the safe and secure transport of AGR's product into mine sites within Australia.
With a background in munitions, having spent 18 years in the Australian Defence Force, Darren brings his extensive experience in the explosives industry to AGR. Before joining AGR, he worked for Defence Material Organisation and Department of Mines and Petroleum (WA) specialising in the logistic and regulatory management explosives and dangerous goods.
As a Warrant Officer Class 2 Ammunition Technician in the Australian Regular Army, Darren held a number of leadership and specialist positions across different defence units and completed military deployments to the Middle East, East Timor and Solomon Islands.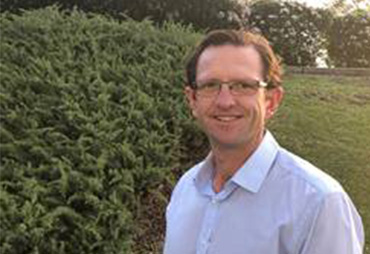 Martin Maloney
PRODUCT SUPPORT & LOGISTICS SPECIALIST
Background
Martin joined the AGR team in August 2019 responsible for overseeing the safe and secure transport of Sodium Cyanide into mine sites both within Australia and overseas. Martin also provides technical support and product specific training services to AGR customers.
Martins background in logistics extends to 10 years of service in the Australian Defence Force (1995 – 2005) which saw operational deployments to East Timor in 2000 and the Middle East in 2004.
Martin has extensive experience in various forms of supply chain activities including the transport of dangerous goods. Martin has also held a number of leadership positions in operational supply chain and production management, primarily within the manufacturing industry.
Martin holds a Diploma of Management and obtained his Master of Business Administration from Curtin Business School in 2014.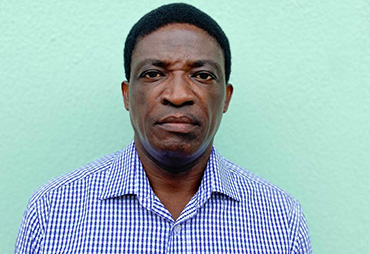 Ben Amoo-Mensah
PRODUCT SUPPORT & LOGISTICS SPECIALIST
Background
Benjamin Amoo-Mensah is the Africa Consultant for Australian Gold Reagents Pty Ltd and is based in Ghana.
Benjamin has extensive experience working in West Africa, previously as a Senior Chemist for a mining company as well as with Ticor Chemicals QLD as West African Manager based in Ghana before joining AGR as a consultant in 2005.
For the past 15 years, Benjamin has overseen AGR's customer base and inland road transport service providers in the African region. Benjamin provides cyanide training, technical support services, conducts ICMI and safety audits on mine sites on behalf of AGR.